What is Baby Bottle Tooth Decay (Bottle Caries)?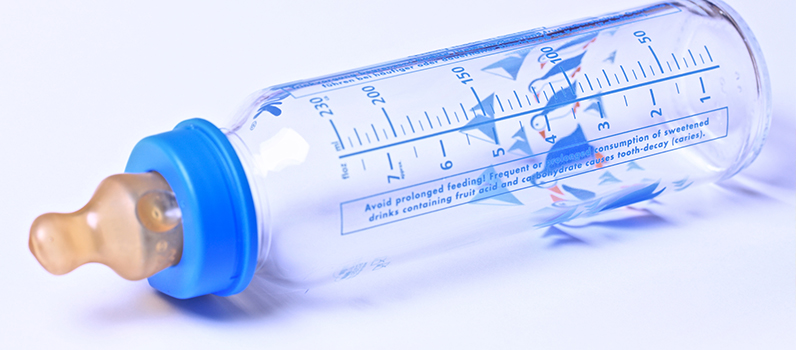 Baby bottle tooth decay is caused by the frequent and long-term exposure of a child's teeth to liquids containing sugars. Among these liquids are milk, formula, fruit juice, sodas and other sweetened drinks. The sugars in these liquids pool around the infant's teeth and gums, feeding the bacteria in plaque. Every time a child consumes a sugary liquid, acid produced by these bacteria attack the teeth and gums. After numerous attacks, tooth decay can begin.
The condition is also associated with breast-fed infants who have prolonged feeding habits or with children whose pacifiers are frequently dipped in honey, sugar or syrup. The sweet fluids left in the mouth while the infant is sleeping increase the chances of cavities.