What is a Prosthodontist?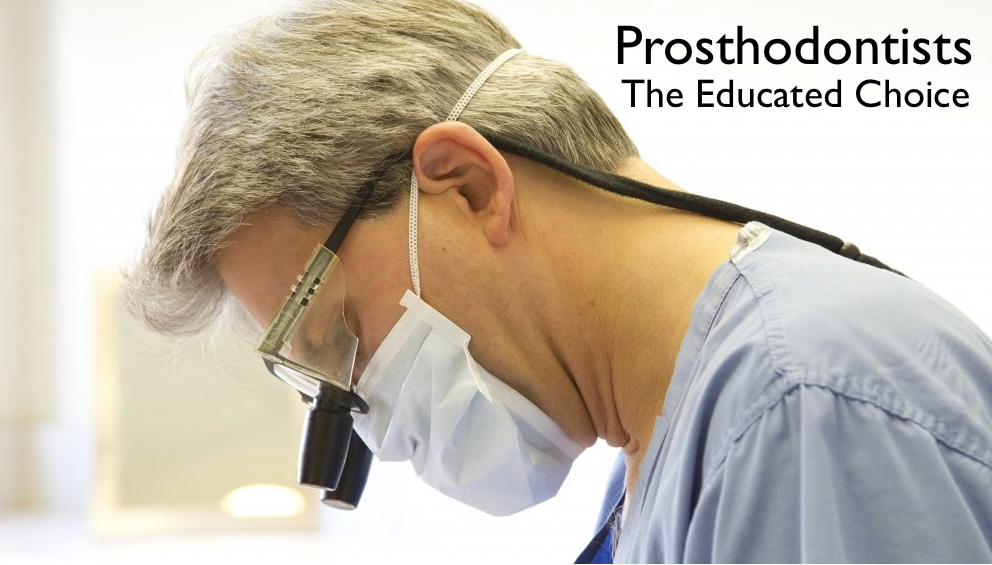 A prosthodontist is a dentist who specialises in the restoration and replacement of teeth.
A Prosthodontist is a specialist dentist, who, after qualifying and practicing as a dentist has undertaken a further 3 years at university to study the specialty of prosthodontics. Prosthodontics is one of only seven major dental specialities and 13 recognised dental specialties. In fact,  of a little over 14,000 dentists around Australia, only 2% (around 200) are qualified and registered as prosthodontists.
What is the difference between a general dentist and an prosthodontist?
Your general or primary care dentist completes the equivalent of at least 6 years of University based training and on graduating, is fully licensed to do any dental procedure.
So what would possess some of these dentists to go back to school for a minimum of 3 more years, spending over 3,000 additional hours of focused training to specialise in one of these thirteen dental specialities?
The answer – because it makes a huge difference.
It currently takes a general dentist 5 years to gain their basic dental degree. A Prosthodontist must first qualify as a dentist then undertake a further three years of full time study before being able to register as a Prosthodontist. They are true dental experts in the restoration and replacement of teeth. In Australia, there is currently no law preventing general dentists with limited experience, from administering complex prosthodontic treatment to their patients. If you are planning to have expensive, extensive or cosmetic treatments, seek an opinion from a specialist. You only have one set of teeth. Treat them well.
It is important to remember that dentistry is a skilled and technically demanding profession. The result you get is highly dependent on the experience and skill of your treating clinician.
Extensive training and clinical experience provide the Prosthodontist with a special understanding of the dynamics of a smile, the preservation of a healthy mouth and the creation of tooth replacements. They serve as the architect of a dental treatment plan, handwork with general dentists, other dental specialists and other health professionals to develop and deliver solutions to a wide range of dental and oral health problems. These include: crowns, bridges, complete and removable partial dentures, dental implants, TMD-jaw joint problems, traumatic injuries to the mouth's structure and/or teeth, snoring or sleep disorders, reconstruction of structures damages by oral cancer and ongoing continuing care.
Prosthodontists provide an extremely high level of care to patients with missing teeth, or having significant damage to their existing teeth.