What happens when you get a denture?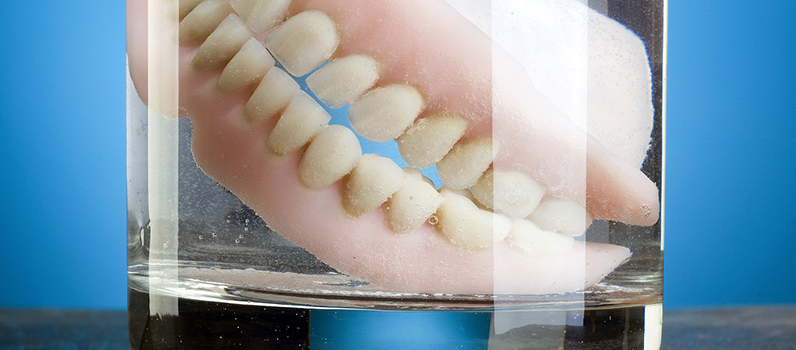 What happens when you get a denture? A dentist can make a full conventional denture when all teeth have been lost or all extraction sites have healed (up to eight weeks or longer). The denture process takes about one month and five appointments: the initial diagnosis is made; an impression and a wax bite are made to determine vertical dimensions and proper jaw position; a "try-in" is placed to assure proper color, shape and fit; and the patient's final denture is placed, following any minor adjustments.
New denture wearers need time to get accustomed to their new "teeth," because even the best-fitting dentures will feel awkward at first. While most patients can begin to speak normally within a few hours, many patients report discomfort with eating for several days to a few weeks. To get accustomed to chewing with a new denture, start with soft, easy-to-chew foods. In addition, denture wearers often notice a slight change in facial appearance, increased salivary flow or minor irritation or discomfort.