I can see cracks in my tooth. Should I be concerned?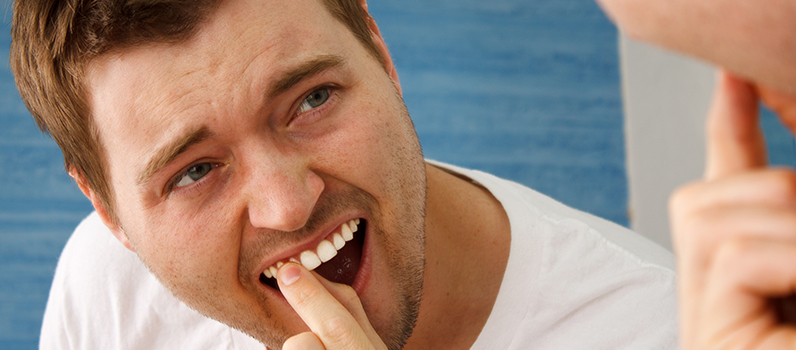 I can see cracks in my tooth. Should I be concerned? Cracks in teeth are the result of various factors. The following types of cracks can affect a natural tooth:
Craze lines
Most adults have have craze lines and they cause little concern.  They are tiny cracks that only affect the outer enamel of the tooth, are painless and may only affect the cosmetic appearance of the tooth. No treatment is indicated.
Fractured Cusp
When a cusp becomes weakened, a fracture may result.  A fractured cusp rarely damages the pulp. The tooth may be symptomatic with pain commonly reported on biting. This tooth will need to be restored with a full crown.
Cracked Tooth
This type of crack extends from the chewing surface of the tooth and migrates vertically towards the root.  Damage to the pulp is common. A root canal treatment is usually necessary. A cracked tooth that is not treated will worsen, resulting in the loss of the tooth. Restoration with a crown is recommended.
Split Tooth
A split tooth is usually the result of an untreated cracked tooth. It can be identified by a crack with distinct segments. The position and extent of the problem will dictate whether any portion of the tooth can be saved.